Texas Grown 100% Grass Fed & Grass Finished Beef & Lamb, Free Range Chicken & Pastured Pork Subscriptions
Quality because our animals are raised the way that nature intended …without chemicals and with the food they are intended to eat, fresh pastures and clean water. We do those things 100% right so the meat is 100% healthy and 100% delicious!
Buck Creeks Meat Box Subscription is a great way to automatically get beef, chicken, lamb or mixed meats boxes to your door each month through a membership service that gives you a flexible subscription to healthy, tasty meats. You can cancel anytime.
Shipping to your home or pick up your box at our Farmer's Market or drop-off.
Choose Below: Beef Box, Chicken Box or Mixed Box. (scroll down to see each option)
Our beef is 100% grass-fed and grass-finished raised on our farm and has never had grain, antibiotics or hormones. We don't use any pesticides or herbicides on our land and practice sustainable farming methods and low stress techniques.

Our Beef Subscription Box provides about 15 pounds of beef. You can also add a Chicken Subscription Box to design your own larger mixed box for larger groups of carnivores!!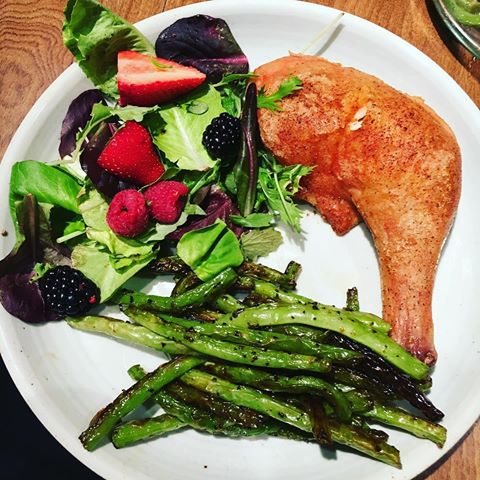 Our Chicken is raised the old fashioned way: on fresh green pasture and wholesome, non-GMO feed. Our farming model has been developed over the last twenty years and allows the birds to be raised on a cleaner, healthier, happier environment doing what chickens like to do.

Our Regular Chicken Box provides about 9 pounds of meat and will include assortments of cuts.
Our Mixed Box is our most popular subscription with both our 100% grass-fed and finished beef and pasture raised chicken. Like our beef and chicken boxes it has a new assortment each month, you will get a variety of cuts from around the animal.
A sample box: 5 lbs of ground beef, 4 pks of cutlets, 1 large beef roast, 2 NY strip steaks, 2 pks of chicken breasts